Unemployment has a detrimental impact on mental health, as does poor quality employment.
The relationship between mental health and unemployment is bi-directional. Good mental health is a key influence on employment, finding a job and remaining in that job. Unemployment causes stress, which ultimately has long-term physiological health effects and can have negative consequences for people's mental health, including depression, anxiety and lower self-esteem.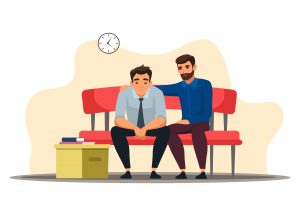 What is the connection between mental health and unemployment?
Unemployment – not having a job and actively seeking work – has consistently been found to have a negative impact on a range of health outcomes. There are several mechanisms by which unemployment could harm health:
Through stress and reduced self-esteem arising from the loss of the day-to-day structure of work or the stigma associated with unemployment
As a result of financial hardship, insecurity and reduced future earnings potential, leaving people with stress
From the social security system itself, which can have a negative impact on mental health through the claims process, work capability testing and job search conditions.
Other effects of unemployment on mental health may include:
Loss of Purpose
Depression
Insecurity
Anxiety
Irritability
The health consequences of unemployment have been shown to increase with duration – for mental health and life satisfaction as well as for physical health.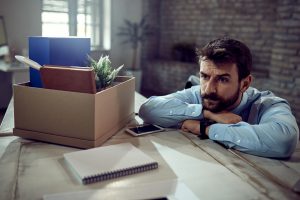 Not only can losing your job impact your mental health and behaviours, but the mental health effects of unemployment may extend to your spouse and family as well. If the effects of losing your job have been drastic and noticeable, your loved ones are likely experiencing these negative emotions with you.
The impact of unemployment on mental health can be scary and overwhelming. If you are struggling with your mental health, unemployment or not, you can contact one of our therapists here: