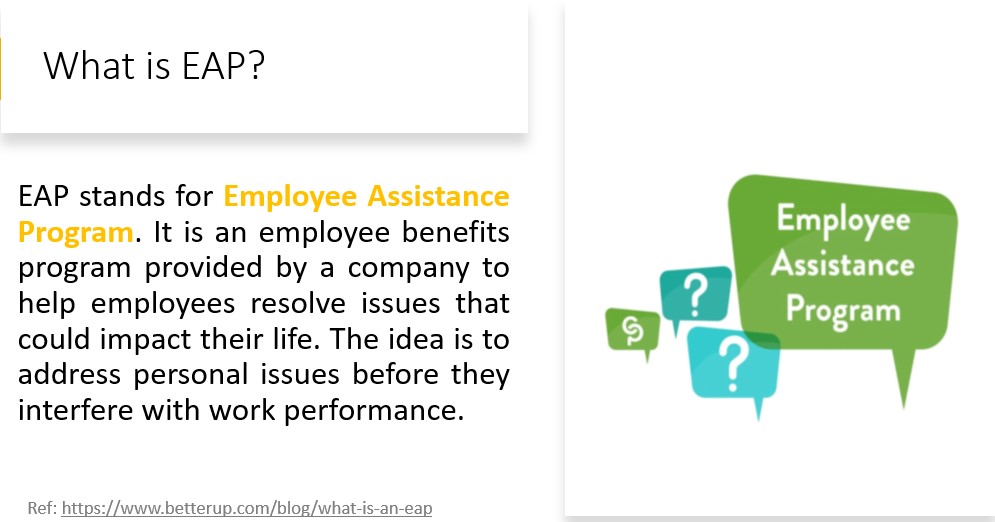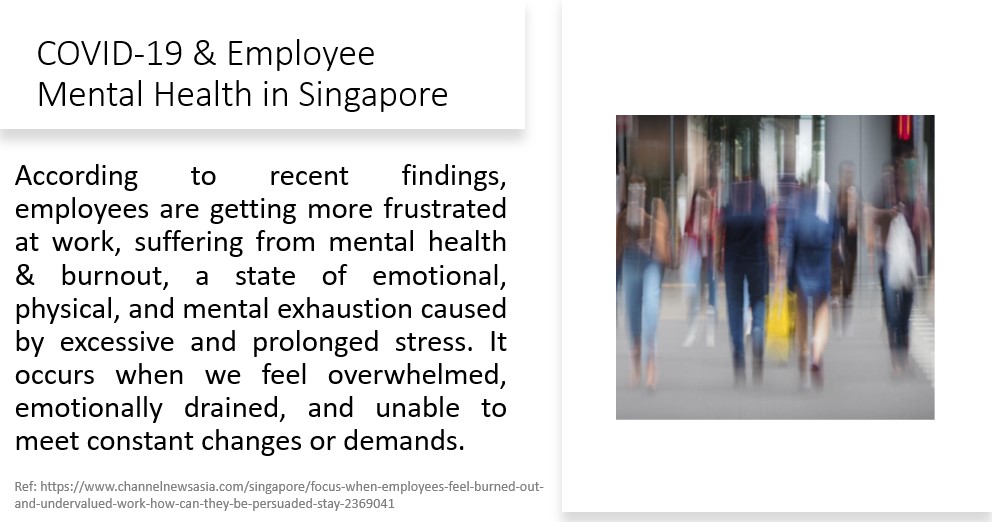 Aventis Wellness works with different organizations (both MNCs and SMEs) to provide comprehensive EAP services which includes face to face counselling, online counselling, phone call and text-based live chat  Our team of experienced wellness coaches and Therapists are carefully selected to support the needs of different organizations.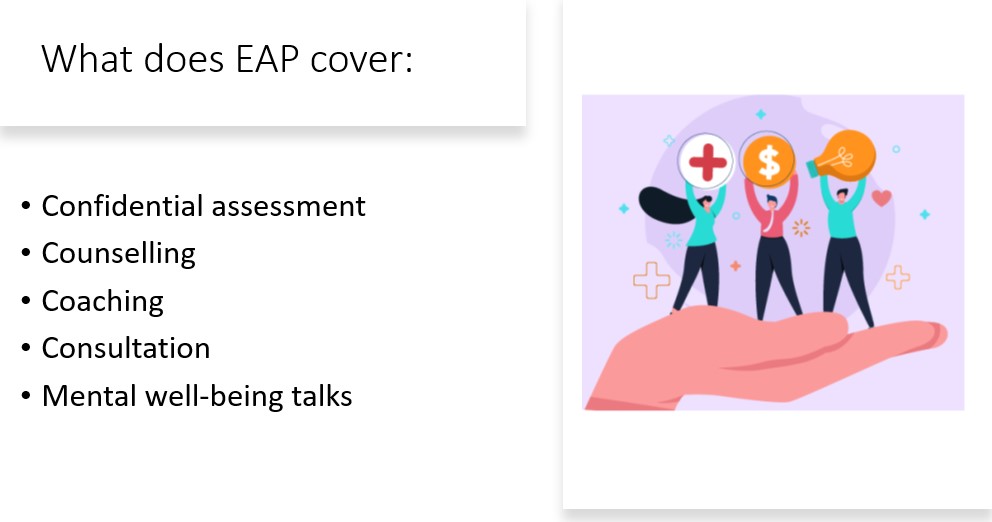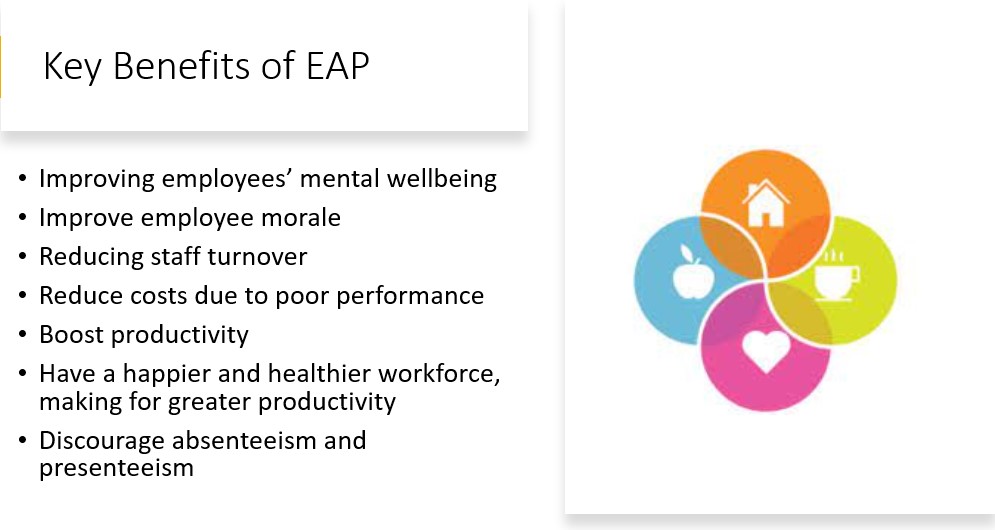 Why Aventis Wellness
On-demand counselling and coaching sessions are available to support and assist the staff (ie Monday – Sunday), and after work hours (till 10 pm).
Anonymous Chat Function Remove FEAR and Social Stigma: Anonymous chat function and AI Chatbot promotes engagement through simple 1 click on-demand access to employee's mental wellbeing.
Non-Judgmental, Safety and Security: The anonymous chat function prevent bias and discrimination which helps a user in sharing underlying concerns. Users don't have to worry about someone overhearing the conversation. They can simply pour their heart out with the highest level of anonymity.
Affordable EAP Solution with Simple Onboarding The mobile app provides companies with a way to affordably offer mental wellness services and support to their employees, improving employee's retention and productivity by reducing work related stress and burnout.
Experienced & Dedicated  Mental Wellness Coaches and Therapists are Singapore-based and have lived and worked in the region to ensures they understand the local cultural and societal context.
Cost Effective. Compared to other EAP providers, our EAP programmes are customizable and offers more value for money.
Data Driven & Measurable Outcomes: At an aggregate level, employers will gain access to "masked" data and analytics such as hot topics and key concerns, providing employers with valuable data to proactively investigate and address these concerns.